Branching Out
It is probably one of the prettiest and simplest lace things I have ever knitted. I used a skein of cream alpaca that I had spun a little while back (reember the flicking accidents?). I love how the uneven spinning is hidden once the yarn is knit up. It's a gorgeous scarf, even if I do say so myself.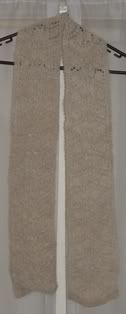 Okay, so that's not very clear. Try this: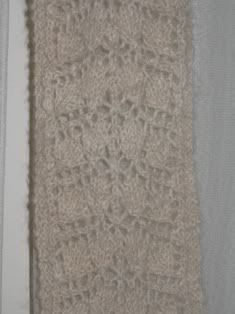 I wasn't sure I liked it in cream. I thought a rosemary green colour would suit its leafy design and name.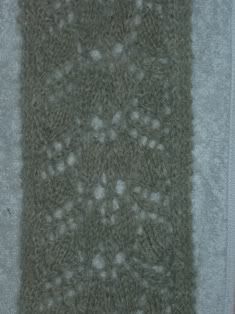 It's a little clearer against a red towel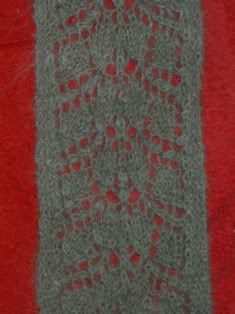 Like it? So do I!
Bendigo Mohair
I know, I know, I am not meant to be buying any more yarn. BUT IT WAS ON SALE!
Okay this is what I ended up with: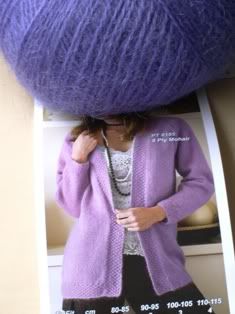 I liked the cardigan/jacket thing and thought it would be handy since I don't have a cardigan right now. The question remains, when will I find time to knit it?
I also bought one ball of this: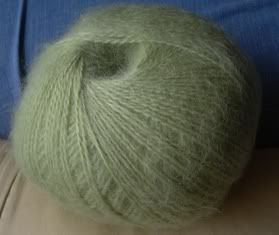 Yes,
Twiggyann
this is for your hooded scarf. tell me now if you hate the colour. There is still time to change! I will probably start working on it this weekend, if I have time.
Uni
Only a few more weeks of uni to go. Also means that I only have a few more weeks till the assignments are due. Uh oh!
Scarf Exchange
If you are thinking about it, stop thinking and get moving. Come join us at the International scarf exchange. Go to the first post on the
international scarf exchange blog
and email me from the link there. I will add you to the scarf exchange list. Come and join us!