I haven't been sitting on my hands and not posting... I have so many finished objects to show... where do I begin?
Let me preface this by first saying that I don't have any knitted finished objects.. just sewn ones.
First up, we have a skirt for me.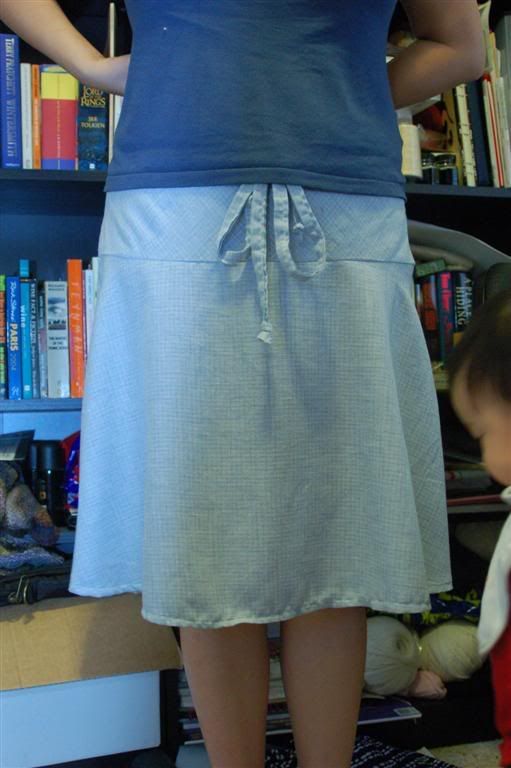 I made it using some cheap cotton fabric that I purchased as a bundle together withs ome other fabrics from a seller on EBay. I ended up with about 13m of assorted fabrics for $18 including postage. They were all of useable lengths too, with the smallest peiece measuring about 0.7m x 1m. What a bargain!
As I had 2m of that fabric, even after making the skirt, I had enough leftover for a bag. I coupled it with some Hawaiian print cotton fabric, and voila!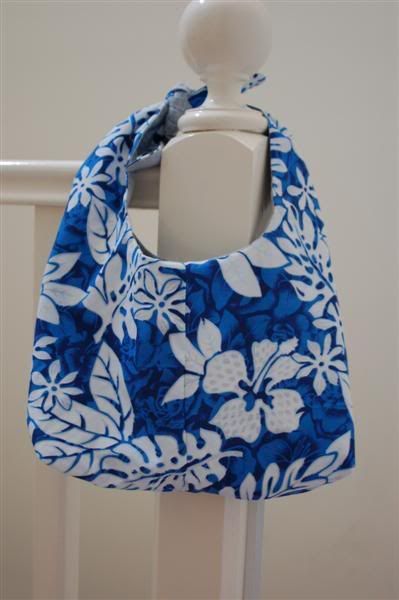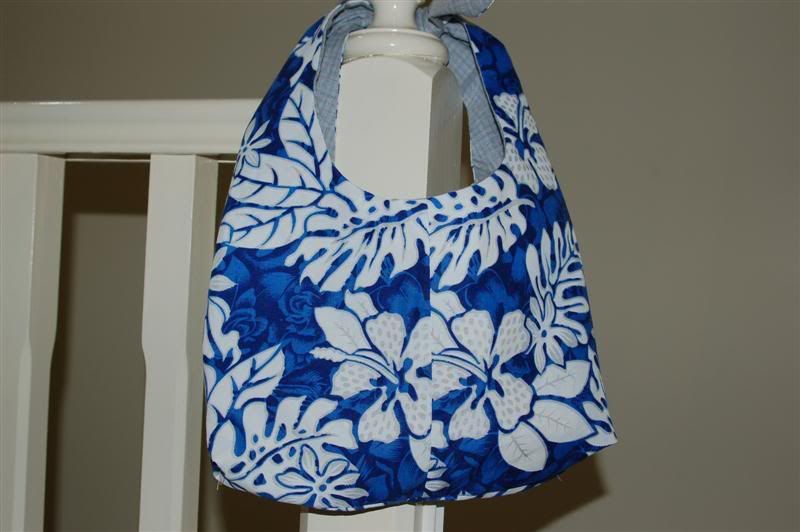 It's reversible too!
I am pretty pleased with how it came out. The pattern I had was not reversible, so I had to fiddle with it a little to make it reversible. I eliminated the flat oval base this time. My next project, I think, is to make the same bag, a little larger, reversible with the oval flat bottom. I think it will sit much better with a flat bottom. So much more practical to have a bag that will stand on its own rather than a floppy one, which this is. I used medium weight interfacing to make it stiffer, but it is still not stiff enough to stand by itself, and I am sure that after a little more use, it will be totally floppy. Nonetheless, I am proud of my first sewn bag.
I will just have to find the time to experiment with the pattern.... maybe on the weekend. It's hard to find the time to do much these days because....
...we have a little walker in the house now.
Alex walks about 99% of the time now and only crawls when he is really tired. He is getting so quick that unless we have him trapped in a high chair or on someone's lap, it's almost impossible to take non-blurry photos of him. It's not for lack of trying on our part, but it's just darned near impossible!
He's also started to feed himself. Oh joy.. not! Meal times are always messy and there's always food EVERYWHERE these days. He hasn't qquite mastered the use of a spoon yet, but that doesn't stop him from trying. See for yourself!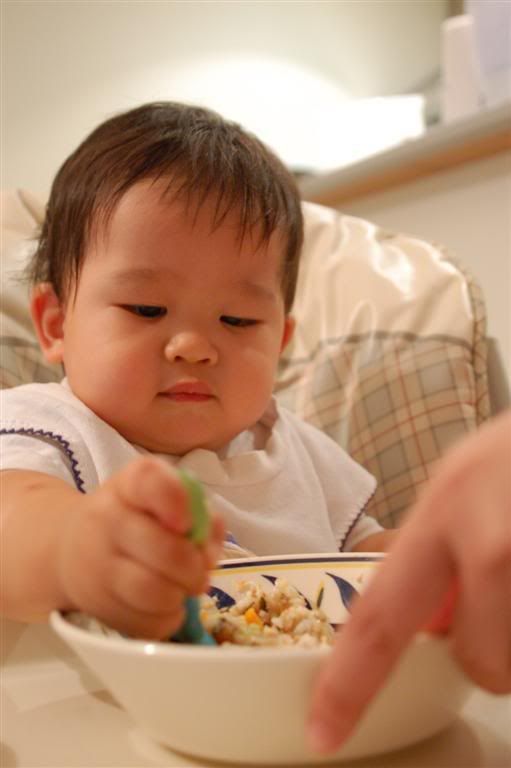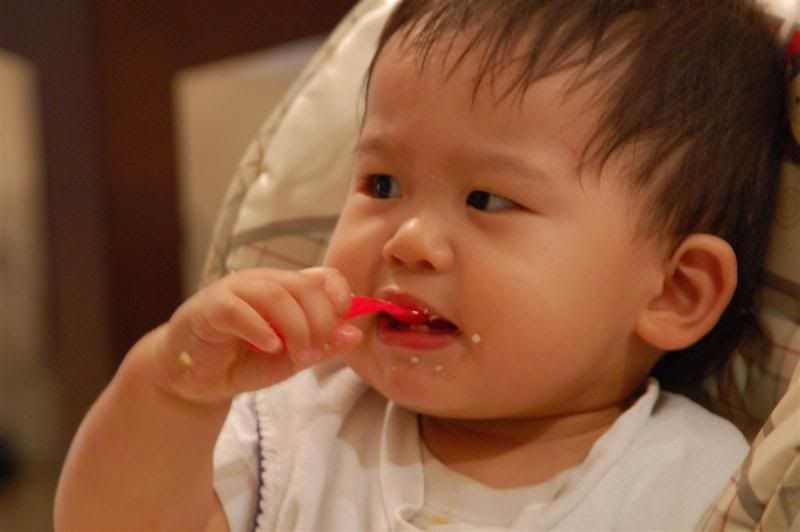 By the end of every meal, he looks at least as dirty as this: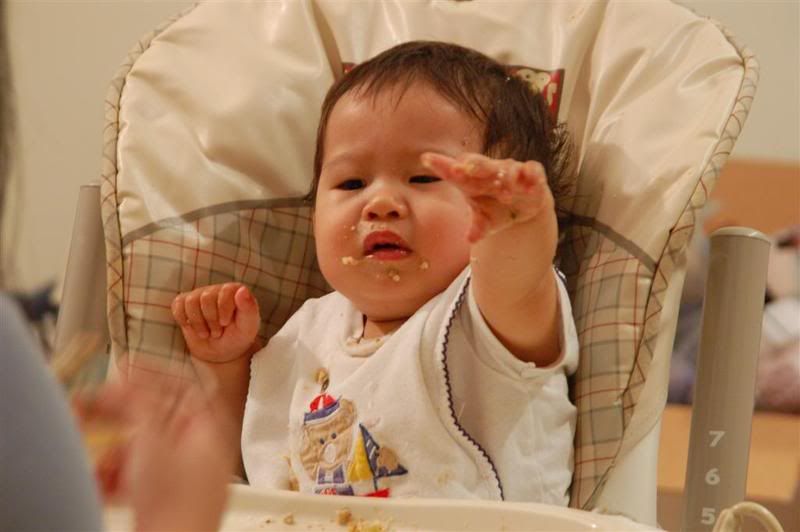 That was on a good night, and you can't see all the food that he's managed to drop in his lap. Fortunately, his post dinner routine is a little play time followed by a bath, a bottle and sleep. I don't think I would be able to tolerate the mess otherwise. I hope this phase passes and passes quickly!