Only just barely, though.
I got wet in the rain last week and must have caught King Cough. Now King Cough won't leave me alone. I have been sniffling and coughing ever since.
We have been indulging in chicken soup and congee, and even some homemade dumplings.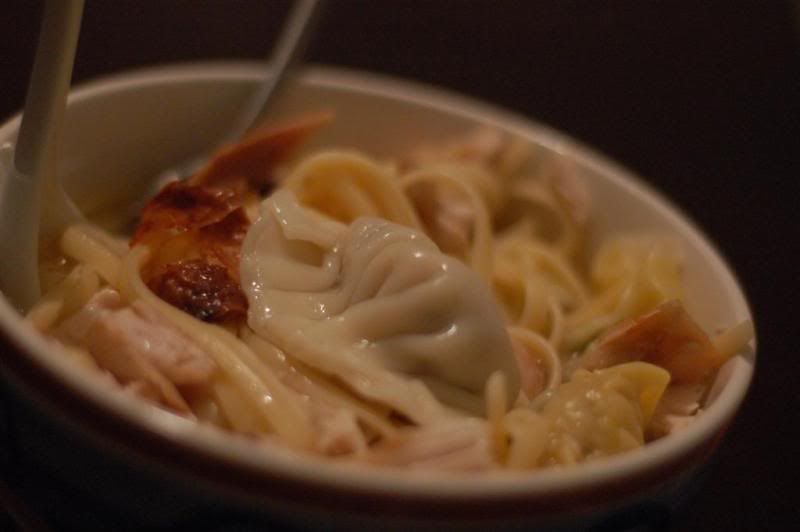 Okay, so I cheated. These are frozen. Homemade, but frozen. I normally make up batches of up to 100 dumplings, freezing them in batches of 10 or 12.
I love dumplings, do you?
I have also been busy spinning.
Here's one of my latest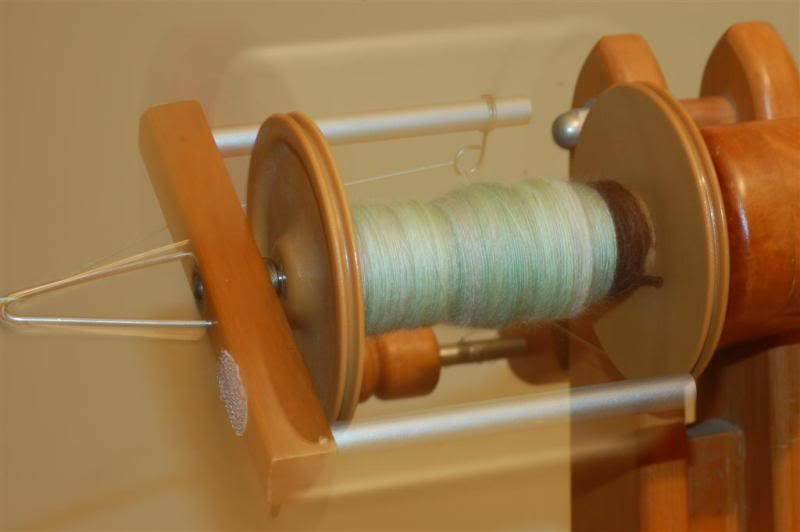 It's 60g of BFL top which I bought in the US and handdyed myself in mint green with hints of lavender. There's about 140m of it. It's enough for a small lacey scarf or a neckwarmer of some sort I think. I'd love to keep it but it's going to my friend Anne.
Vanessa
had a stall at the Glebe market a few weeks ago. She was selling some of my stuff. She may be at the Kiribilli market next week with more of my stuff to sell. I know it's Mother's Day weekend, but if don't have other plans, Kiribilli market is always fun. There's lots of bits and pieces to look at. I hope to be there with Chris and Alex if it is not raining.
My parents were here visiting. They arrived on the Thursday before Easter and left yesterday. It's been so good to have them here. Alex enjoyed time with his grandparents. It's not often that Alex gets to spend so much time with my parents, so it was a real treat for him to have his grandparents sleeping in the room next to his.
They visited the Hunter Valley on their last weekend here and look what they brought home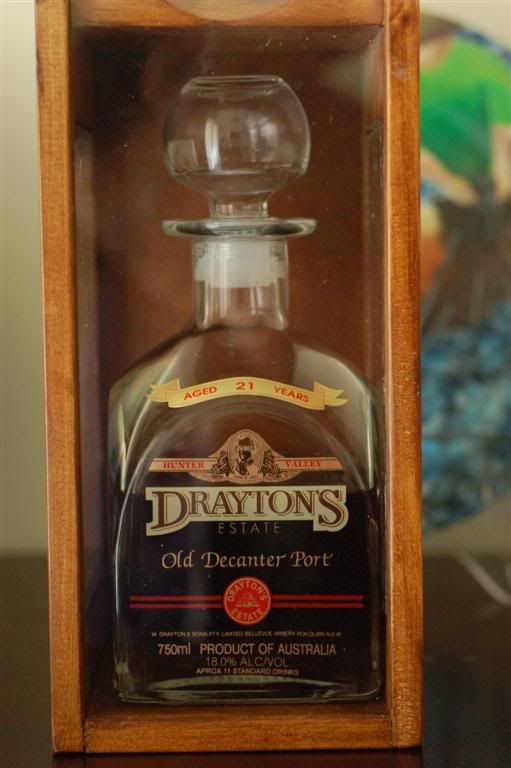 It's an early birthday present for Chris and me. We were naughty and broke into it early. It's not our birthdays till end of May/start of June, but we have already drunk a third of it.
Thanks, Mum and Dad!