We went out to Paramatta for lunch today and to get Chris some yarn with which to make the cat for Joel. After going around Lincraft fondling all the yarn available, we finally settled on this: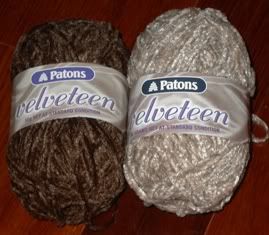 This is the cat which I had told Yenni, Joel's wife, that I wouldn't make. Well, it was too much stocking stitch for me. When I came home I decided to try to sew a cat. After all, sewing is probably quicker than knitting, right?
My attempt resulted in this cat: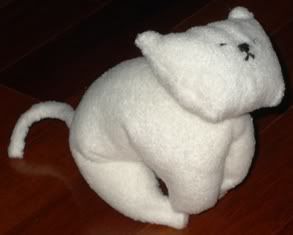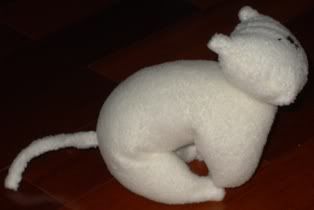 It didn't come out quite right. Next cat will have beans on its bottom to weigh it down. It also needs a fatter tail.
Also thought I'd try to show you a better picture of the Optin I spun. It's the same skein, no, I have not been spinning.. I just wanted to have a picture that looked better than the two bad ones I had in my last post.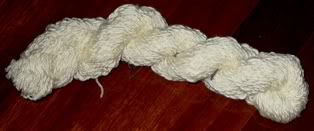 In fact, I have not been knitting much either. Here's the evidence. Chris' scarf has hardly grown.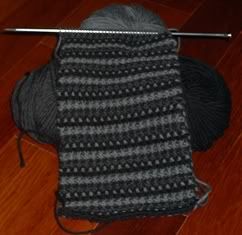 Time to get back to it, don't you think?