Here it is, being blocked. It looks huge, doesn't it? Well, I thought so, and so I measured it. It's not huge, it's only 21 inches across, exactly the measurement I needed.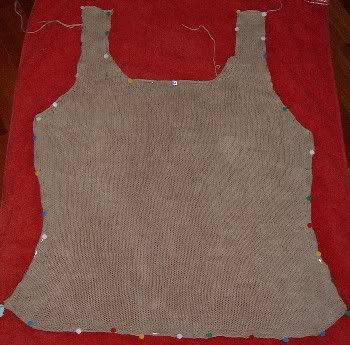 I am now knitting the back.
It's a surprisingly easy piece to knit. I hope to have it done by net week, and all sewn up so I can wear it this summer.
I also crocheted a star.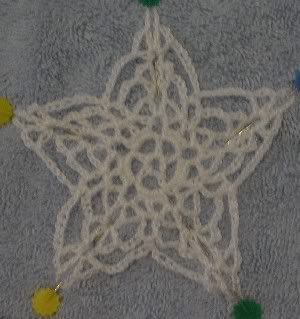 At first I thought it would be a good idea to make one for each member of Chris' family. I thought maybe they could have one ornament each on the giant Christmas tree they put up every year. But then, maybe it's not worth it. Will it be apprecaited? Somehow I think they will appreciated store bought boubles more. So I am not making them anymore.
Here are some of the stitch markers I made yesterday. I used small rings for them, and they fit up to a needle size of about 5mm.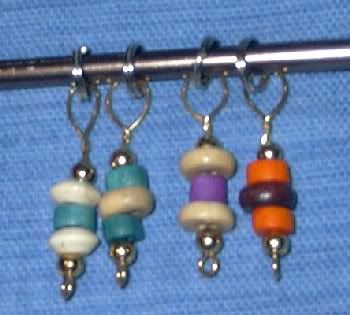 I have made some progress on the Farrow Rib scraf I am making for Grandad. So far I have completed about 10 inches. Slowly and steadily I am getting there. I love the Farrow Rib pattern. I think it makes a nice manly scarf pattern. i just don't know how long to make it. maybe I will just knit till I run out of wool.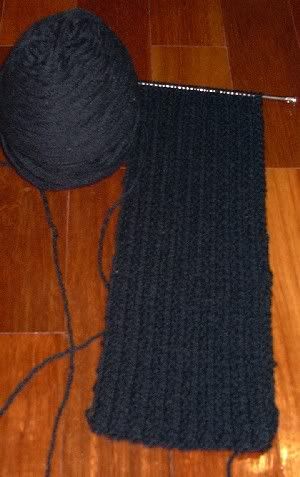 So, who knows how long a man's scarf should be?