We celebrated Book Week for the first time this year. Alex's previous preschool/daycare did not have Book Week so I never had to do this before. This year is the first time that I had to make a costume for him to dress up as a book character.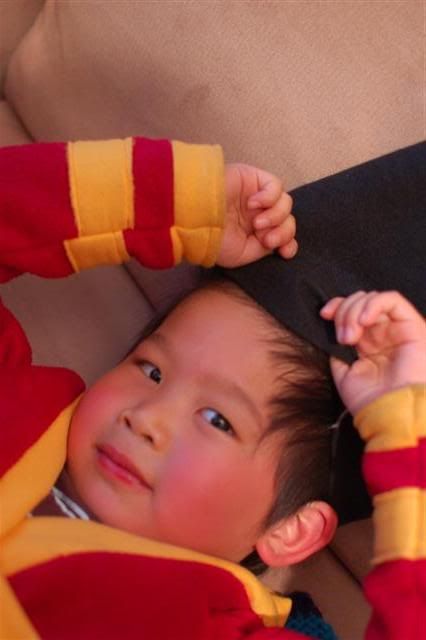 Someone should tell the kids that they should let mum off easy the first time. Alex didn't get the memo. Let's just say he had decided and there was no way he was going to change his mind. After I bought the fabric I was hoping that there would be no way he would change his mind as I had bought what felt like miles of red fleecy. I decided to use felt and fleecy because I did not want to have to finish the seams properly. There was simply not enough time!!
2 full hours of cutting and sewing later, we have...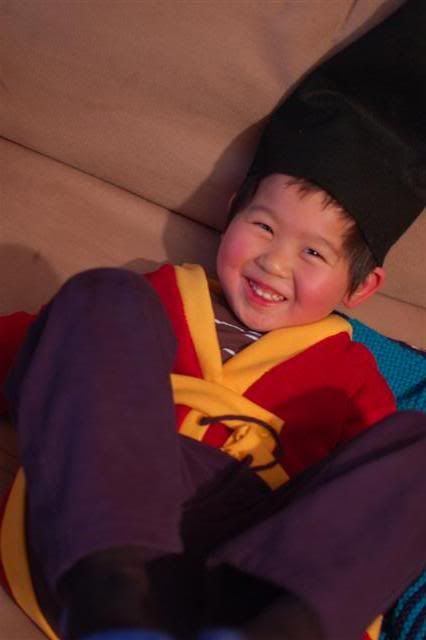 Can you guess
who he is
?