Ene's Scarf
Scarf pal recipient, I know you don't know who you are, but if you are reading this, and you think it may be you, just play along with me, ok? I am making progress on your scarf. It's slow progress but I am getting there. I even have a backup plan in case I don't get this finished. As evidence of my progress, I present you with this: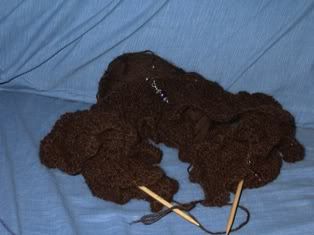 Ok, so that just looks like a lump of yarn. Let's try again: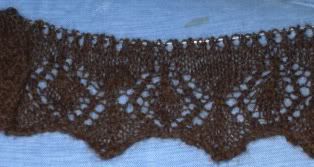 The rows get shorter as I move up the scarf. So it's starting to be less daunting, and you know what/ I think you may well get your 'Ene' after all!
Secret pal gifts
Here are the pictures (finally)
My SP6, Donni, thank you soo much! I am trying to work out whether to use it for my crochet hooks or DPNs.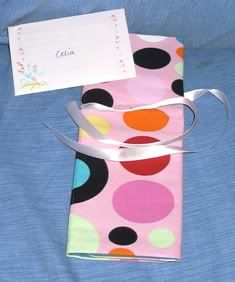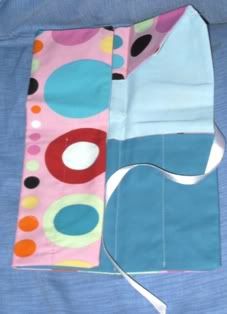 And from my KRSP3, I got this: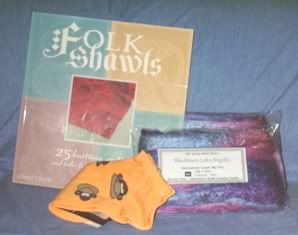 I'd love to know who you are. Than you for all the lovely things you have given me. I can't wait to spin up some of that silk. I am thinking of blending some of it with some hand dyed merino to see how it will come out. Thank you!
I hope your pal is spoiling you as much as you are spoiling me!