Healthy Computer
Thanks to Greg at work, my laptop is now fixed. Yay! It was terrible today trying to work on a temporary laptop. It's probably the most unproductive day I have had in a while.
Spinning: Alpaca and wool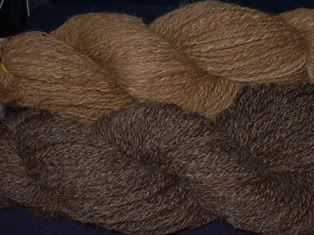 The skein on top is the fawn alpaca and the one below is spun from some brown sliver that I bought ages ago. I love both skeins.. and I don't know what to do with them. Chris felt them against his cheek on the weekend and he thinks that the fawn alpaca is softer than thealpaca hat I had spun previously - SUCCESS!
New EBay Auctions
The colour is not accurate but close enough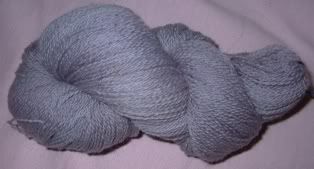 It has shades of lavender and baby blue, not that you can tell from this picture. It's a 3-ply weight yarn spun at a local-ish mill specialising in Corriedale fleece and yarn.
This skein on the right is the same yarn in a different dye: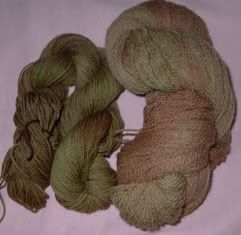 The skein on the left is actually some 5ply that I dyed together with it (and it is not for sale). Can you believe that the two are from the
same
dye lot?
Here is another comparison. Once again, the two skeins are from the same dyelot.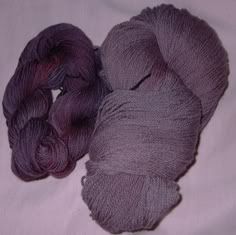 What a big difference, huh?
Anyway, my ebay auctions can be viewed
here
.
Lace Cotton Tee
Ok, I thought I'd complete it before I showe dyou a picture, but I couldn't wait, so here it is: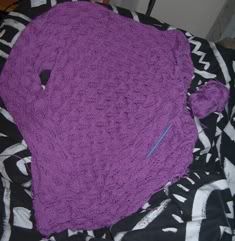 It's getting there.. slowly and steadily, but surely!