All done - the hat part, that is.
Here are some pictures
First, the hat, laid flat: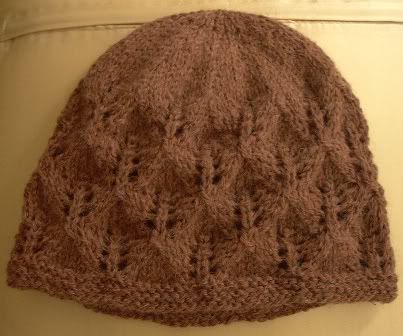 And now, what it looks like on my head: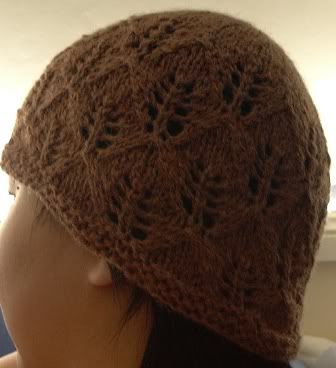 And finally, a picture of the joint.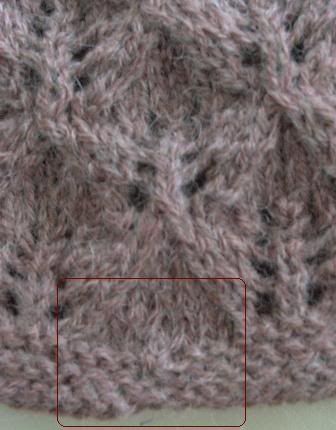 You can see where I joined the two sides of the garter stitch band. It's not perfect, but not too obvious. You can barely see it once the hat is worn.
The original pattern does nto actually have a joint, but I decided to knit the band flat and then join for the lace pattern. I thought that was easier than knitting garter stitch in the round.
I also made some small modifications to the pattern, including decreasing by one stitch and changing the first and last few stitches of each round.No biggies.. but I will certainly pass that on to Jenny.
Remember that yarn that I spun?(refer to previous post) Well, I dyed it.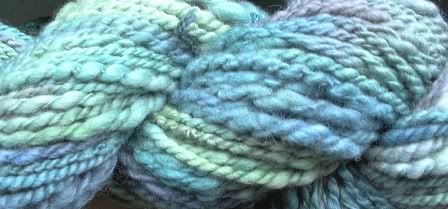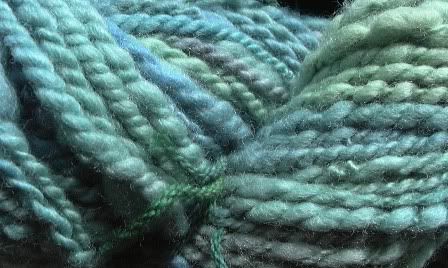 And then turned it into a hat.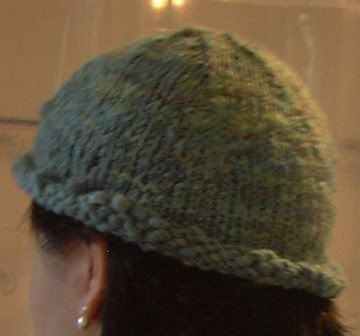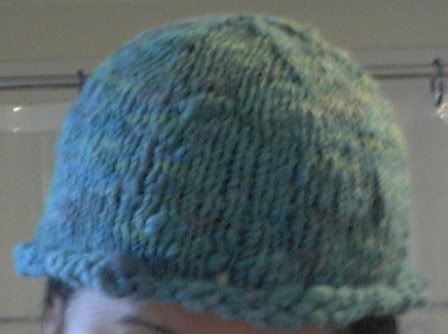 It was interesting knitting with a thck-thin type yarn. that as of course because my spinning skilll still leave much to be desired.. and the arn is not even. But hey, the hat didn't turn out too badly. It's quite cute, I think. The thick-thin yan creates an interesting rolled brim. It's a little bumpy and and quite different!