for ICE CREAM!!
Look what we bought on the weekend!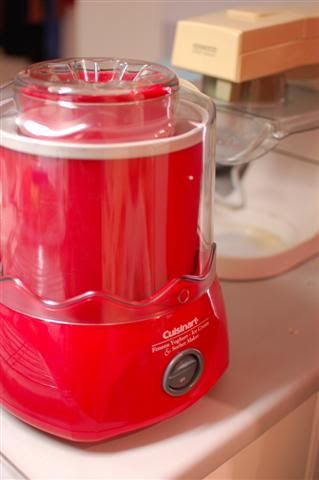 Can't read the writing on it? It is a Cuisinart icecream maker. It's just the small one with 1.5L capacity and freezable bowl, but what's important is that it works!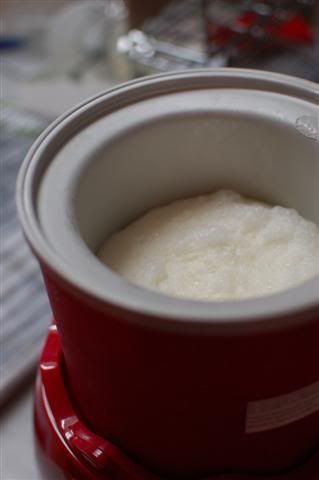 We froze the bowl for a day and then started churning. I made one batch using the "basic" recipe (which is just milk, cream, sugar and vanilla) and 1 batch using the "premium" recipe which uses a custard mixture. I had some home-made strawberry sorbet sitting in the freezer so I tipped it into the bowl while it was churning and made strawberries and cream icecream with the basic batch.
Both were delicious. The basic recipe is lighter than the premium recipe. Not lighter as in lower in fat - both contain the same amount of cream - but lighter in taste and texture. The premium recipe is definitely smoother and more well-rounded in flavour.
I wonder now why I waited this long to buy an icecream maker!