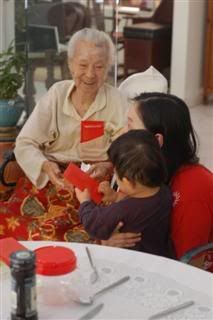 That's my Ah Mah, my maternal grandmother in the background. She only got to see Alex, her only great-grandchild twice.
Less than two weeks after we returned to Sydney, I heard from my parents that she was not doing so well. She passed away on 19th February, a day before her birthday when she would have turned 97.
I went back to KL again, this time for her funeral.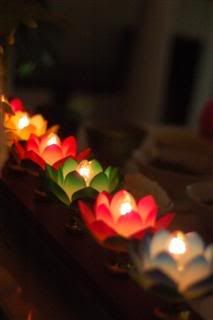 Whilst it was sad that she was gone, it is a relief to know that she is now in peace. The two nights of wake and the funeral were well attended. The wakes were held at my parents' house, where my grandmother lived and died. Every day and night, we had friends and relatives visiting. There was lots of food and conversation. That's how she would have liked it. She always liked a house full of people and lots of good food to go around!
Rest in peace, Ah Mah.