This is just a quickie post with all the piccies I didn't post last night.
I was so angry with myself when I discovered (some 2 1/2 inches into the knitting of it) that I had not been careful not to twist when I joined to knit in the round.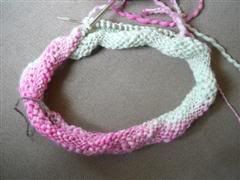 So rip rip rip we went, and started again.
The results?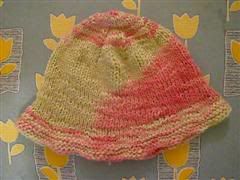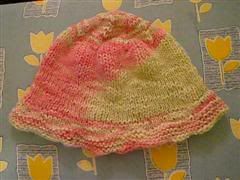 I am wondering whether I should crochet a little flower to go on it. What do you think?
Oh, and I also forgot to mention that his came for me in the post yesterday: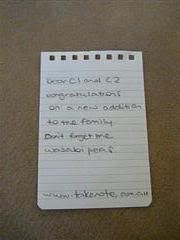 I have no idea who sent it but I think the idea is pretty novel. You can send handwritten notes to friends or strangers from
this site
. Okay, so own up - who among you sent it?
Labels: Barb's hat, knitting, life