So I didn't tell you about our deep frying extravanganza a few weeks ago. My sister-in-law was given a deep fryer as a wedding present and we decided to try it out.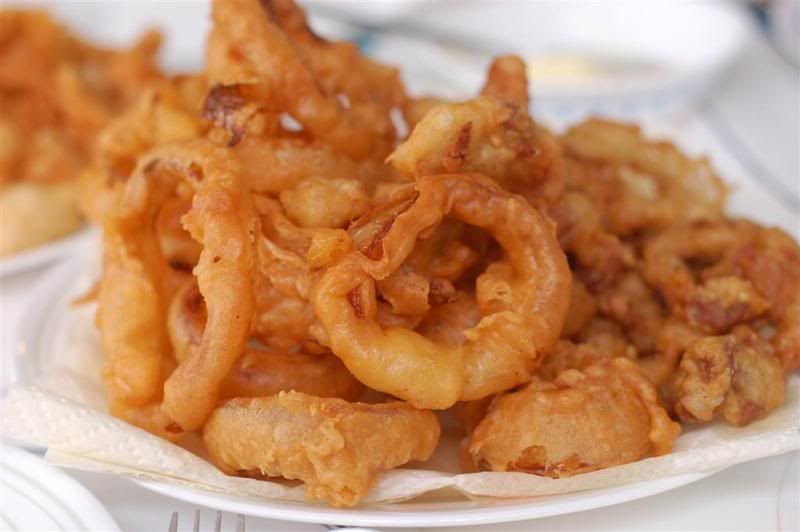 Onion rings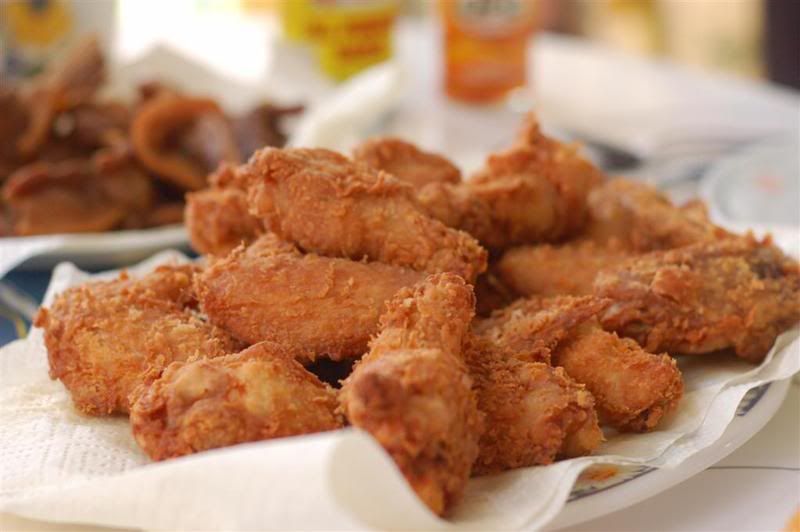 Chicken wings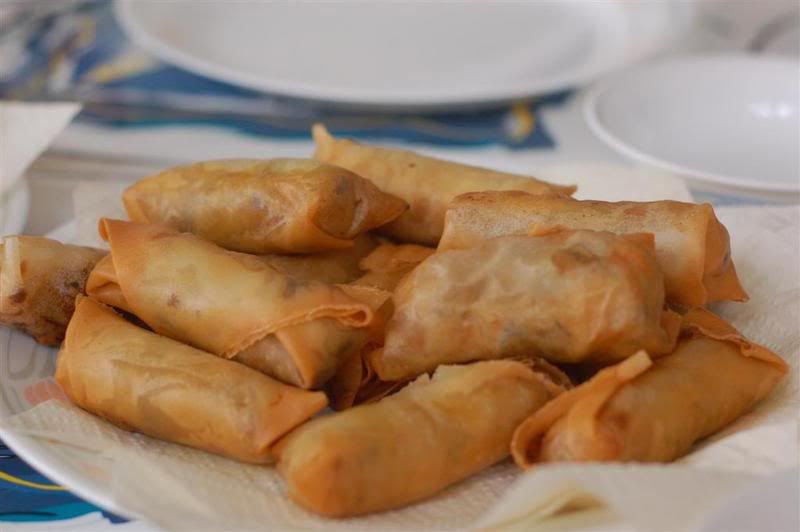 Spring rolls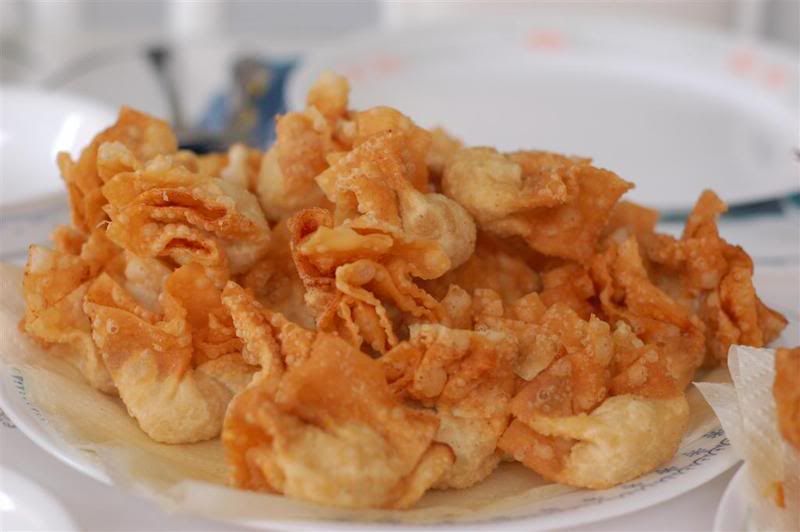 Wontons (dumplings)
Those were SERIOUSLY the best chicken wings I have had in a loooong time. It's my sister-in-law's sister-in-law's recipe. It's sweet, salty, crispy and wonderful all at once.
For teh onion rings, Chris found a recipe for beer batter online and we used that. They were good too, but not as good as the wings. Sssshhh.. don't tell Chris that ;)
Alex loved the spring rolls. What am I saying? Alex loves spring rolls all the time. He insisted that eh wanted a spring roll that day, so we gave him one. He fells asleep eating it but refused to relinquish his hold on it. When I tried to extract it from his greasy little fist, he batted me away with his free hand and moved the springroll to hide it behind his head.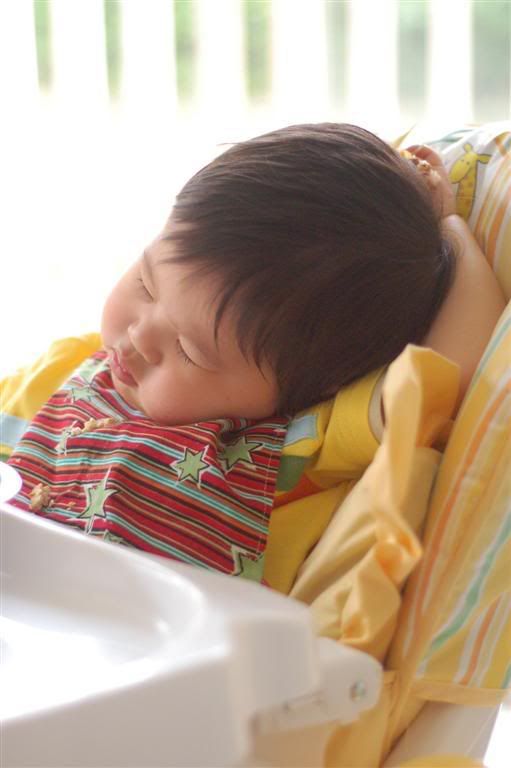 All this while his eyes were closed!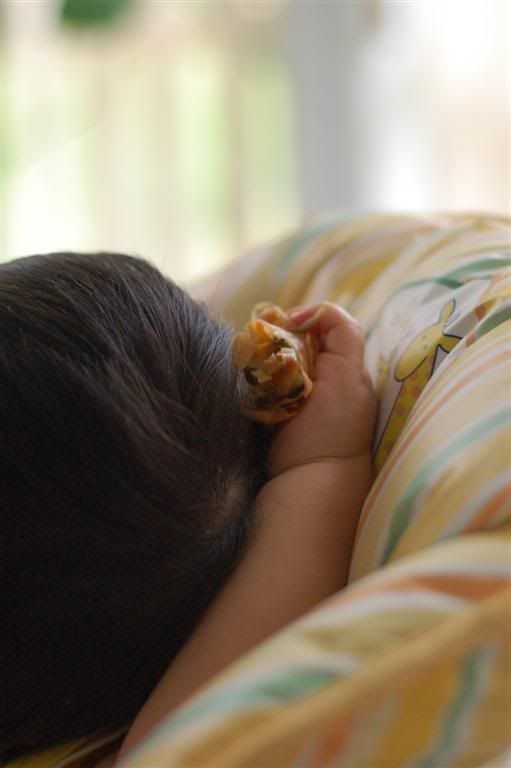 Yes, that is a springroll he is holding behind his head!
All that greasiness makes me queasy just looking at the photos, but I can't help but regret that I didn't indulge in another chicken wing or two!
I have been rather busy lately. I have done some spinning and putting the fruits of my labour up for sale on
Etsy
.
This is the latest:
I call it flame thrower. It's a lovely hank of squishiness that is typical of merino wool. The colours don't photograph as well as I would have liked as it is a deep intense read with blue and yellow higghlights. It's not as cherry-ish as the picture shows.
I have another hank that is just under 300m in length that will be listed tomorrow or the day after. It's a softly spun skein of single ply yarn from hand-dyed pure Corriedale wool.
Recently I participated in a swap on Ravelry. I sent out a skein of handdyed alpaca in girly pink tones. I received these balls of wooly pleasure:
Mmmm.. what shall I make with it?
I do have other sewing news but I'll leave that for another day.