Let's start with the shorts...
When I saw this fabric at Spotlight, I just knew that I had to make something out of it for Alex. Alex is totally "wheels" crazy. He loves everything with wheels - cars, buses, vans, trains (which don't really have wheels, I suppose), tractors, you name it, he loves it. In fact, one of his first "real" attempts at saying 3-syllable words is "bulldozer" which comes out more as "zoozozer".
Then there's the fabric that I used for the trim on these shorts
Alex loves these very much. He did not want to let me take them off.
The pattern that I used was Burda 9793. It has a good range of sizes (2 to 6) and comes in three different lengths and styles. What I love most are the hip pockets (a first for me) and the mock fly (another first for me). I haven't quite perfected the mock fly yet, but we're getting there.
Now for the calzones.
I was craving pizza but didn't really want to get some yucky chain store ones so I made my own on the weekend. Well, I made calzones as we wanted to see whether Alex would enjoy them.
I started with some basic pizza dough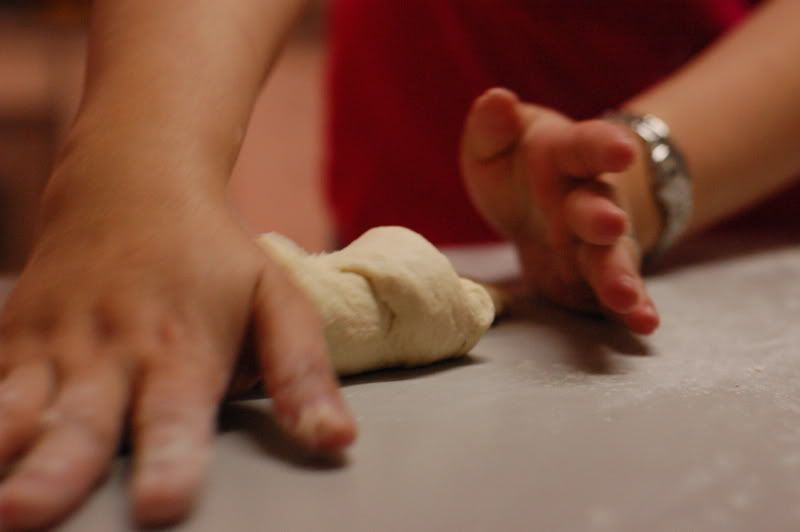 I kneaded and rolled
And for dinner we had calzones!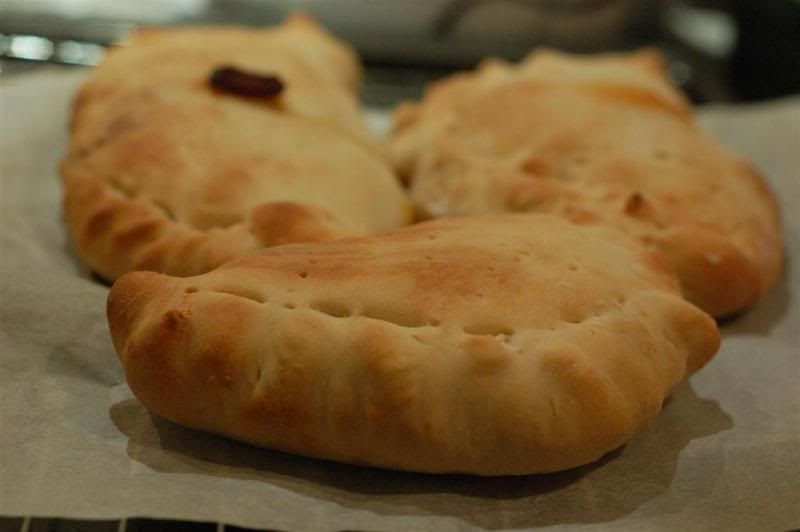 I was a little over-enthusiastic with the dough and made enough for pizzas the next day!
For the filling we had an assortment of different things including leftover bolognaise sauce, sauteed mushrooms, onions and chorizo, and vegetables.
Alex calls it bread. I tried to tell him it's calzone but he said, "No, BREAD!"