Yes, he did!
We stopped by at Virginia Farm Woolworks(VFW) on the way to Chris' parents' for lunch. They had their monthly fibre day today.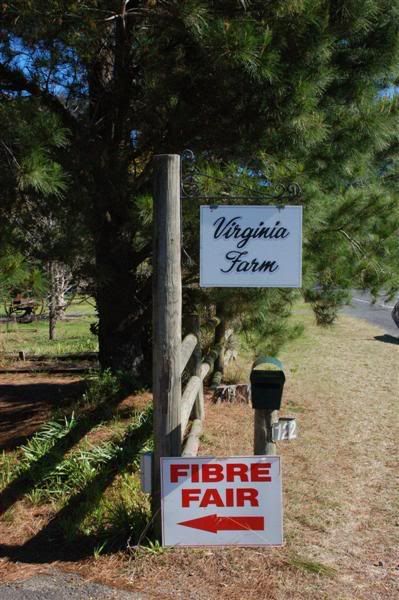 I don't know whether it is normally this small but there were only two stalls. One of them was Susanne's. We used to attend spinning classes together at VFW. She had some really pretty yarn for sale, but seeing as I am tripping over the many skeins of stash yarn in the house, I was very restrained.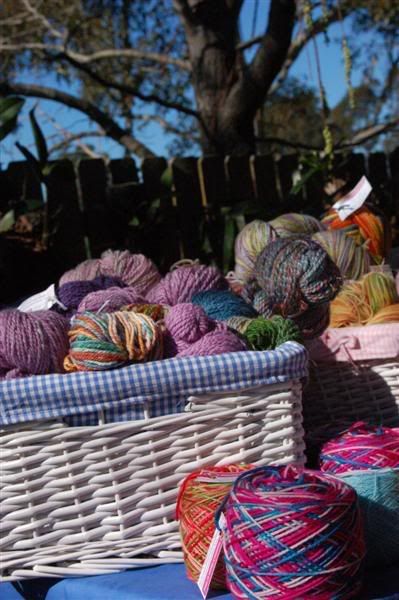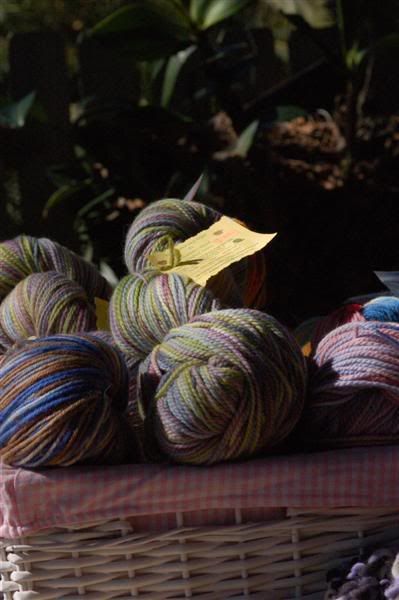 It was hard.. seeing as there were a few skeins that really caught my eye!
You know what else caught my eye? This:
For $60 I could have bought a loom, but then I had a storage problem to deal with. Where do I put it? Where can I use it? There is simply no room in our house. Perhaps I need a bigger house! I decided to wait. Jenny, in all her wisdom, suggested that I think about the loom again when Alex is older and I have more time on my hands. Ah, she is a wise woman...
To distract me from my loom lust, we visited Jenny and Phil's sheep. They had a couple of Corriedales and some Merino cross. It was the first time Alex saw live sheep and what did he do? He buried his face in my shoulder! It took a while for him to warm up to them and even when he did, he wasn't willing to go down on the ground or go near them.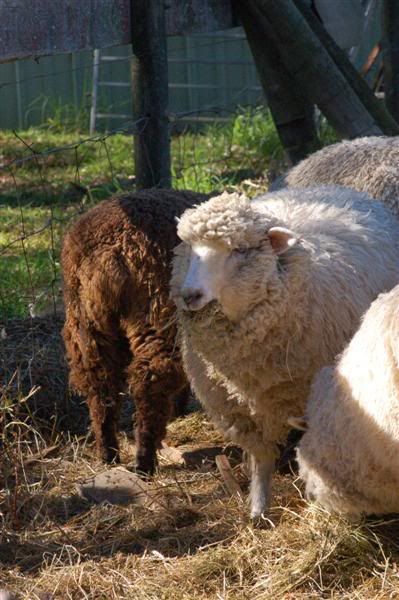 It wasn't as if they were milling around in the area around us.. they were behind a fence!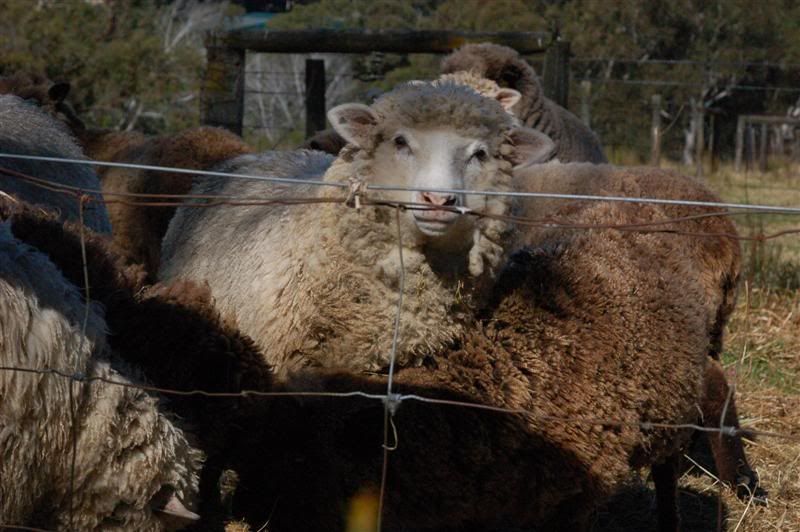 Just to prove that he is the son of a knitter/spinner, just look at how at home he is in the wool room!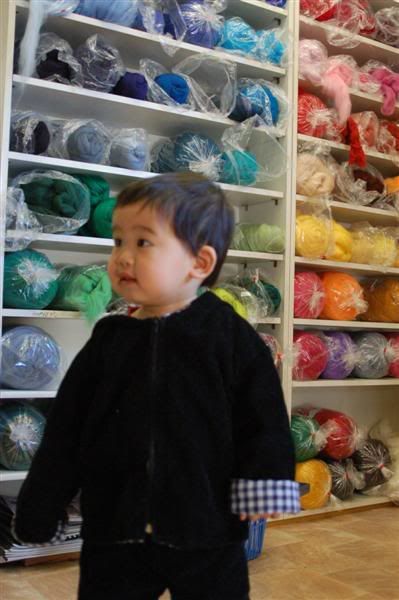 When we got to the in-laws', we spent some time in the backyard while waiting for lunch (fried chicken!! woohoo!!!) to be bought from the shop. There Alex discovered the joys of plucking flowers. Little sweetie that he is, he picked flowers for each of us and gave them to us. He also wanted one for himself, which we put behind his ear.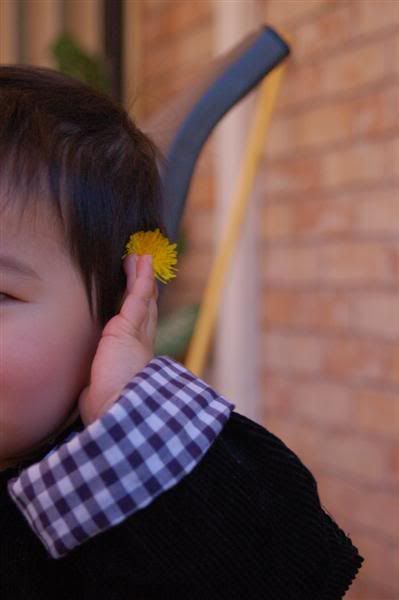 When it was time to go back in, he wanted to put them back where hehad picked them!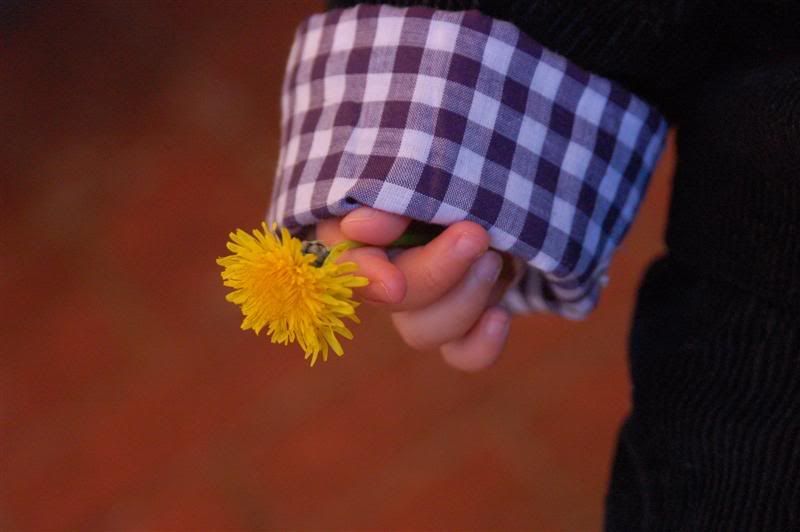 I don't think he understands yet that once flowers are picked, they cannot be "unpicked". He will learn.. one day...
One last shot of Alex...