Celia's Basket
is updated again, and this time with Surefoot, the sock yarn that keeps going and going, and Serendipity, a ned fingering weight wool and silk blend.
Of late, I have been in love with semisolid colours, and I have been dyeing a whole lot of semisolids along with some variegated colourways. Neither should pool. i have turned into the queen of no-pooling.
Take a look at these babies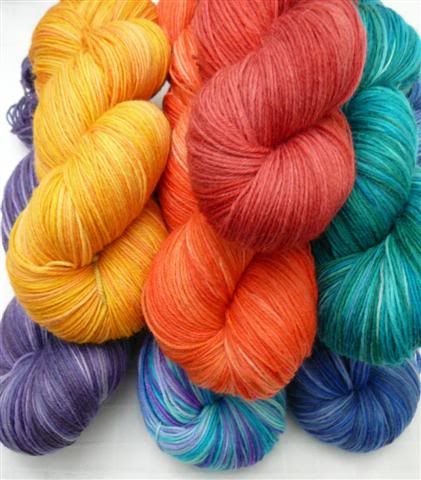 Those are some of the Surefoot skeins I dyed. Some ended up being a little underweight, and some were little "rogues" (2 or more knots, not quite the expected colourway, you know, rebels) and these have been discounted in the store.
There will be a few more skeins updated to teh store over teh weekend as I find time to re-wind them to check for knots and other rebellious behaviour.
Labels: store