I am hoping
Vanessa
will be at the Glebe market tomorrow and this is why: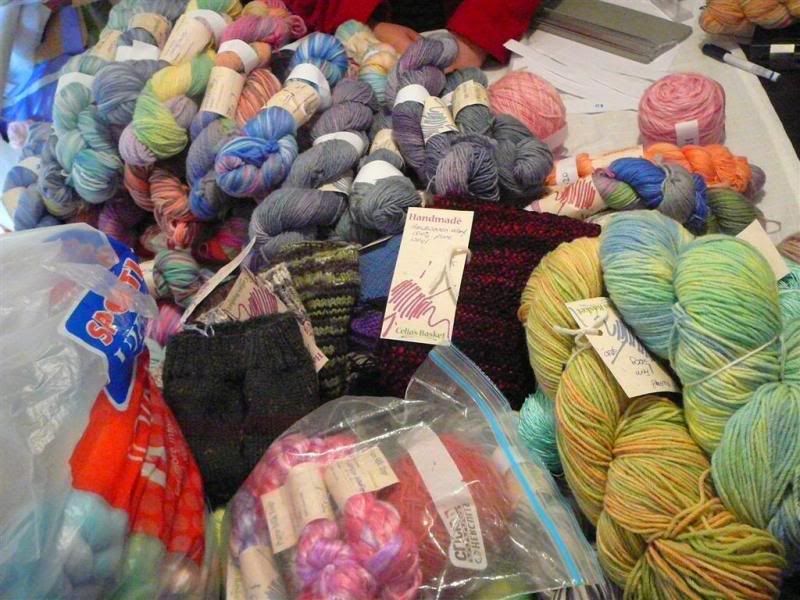 I have sent her off with about 14kilos of stuff today, including stitchmarkers, handknit winter warmers, handwoven scarves and lots and lots and lots of yarn and fibre for spinning.
She's going to queue at 630am tomorrow to try to get a stall. Wish her lots of luck and send warm thoughts her way as it is going to be very very very cold at that time of the morning here in chilly Sydney.
I have finished knitting a jumper for Alex - the one I was test knitting. The yarn has washed up lovely and soft. It feels cottony soft and so nice to rub against my cheek. Alas, Chris does not think it is very masculine and so I have sent it to the market with Vanessa.
It really doesn't curve in at the sides. It's just the way the photo appears.
Labels: knitting