So many projects, so little time.
Now, how many times Have I said that, and nothing's changed. I am still casting on faster than I am able to complete my projects.
Currently on the needles I have
1. the Huntington Castle hoodie from IK. I have completed the body and the hood and sewn up the facing. I have made one sleeve. All I have to do now is to get motivated to complete that other sleeve. Does anyone else get second sleeve syndrome (not unlike second sock syndrome)?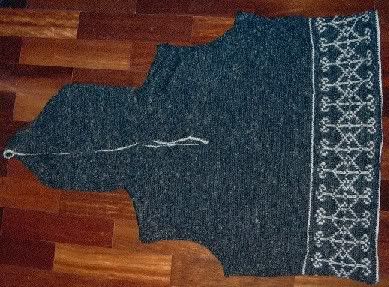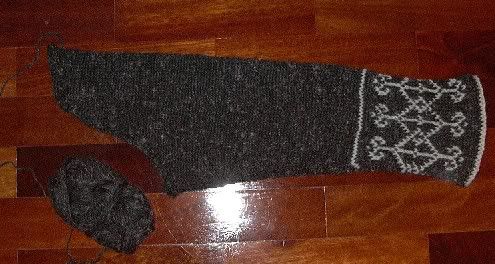 2. blue cabled scarf. Looks like I will not be finishing it in time to be worn this winter. the temperatures are rising daily and the scarf is not even halfway there yet!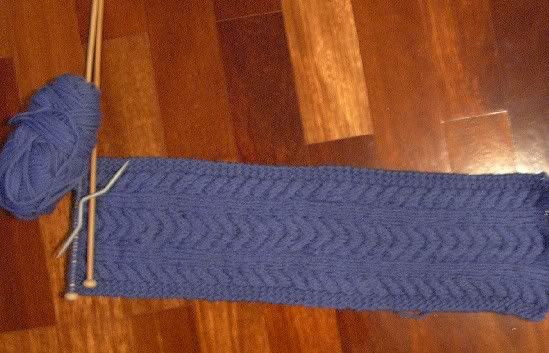 and in detail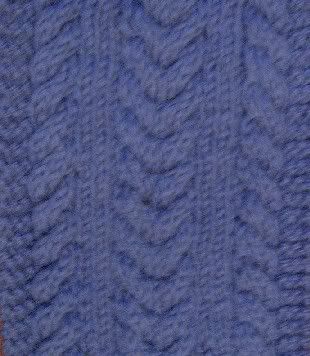 Did I mention that I made up this pattern? I am very proud of it as I think it's very pretty (not that I am biased or anything..)
3. blue and green blanket. Pictures will come later.. It's blue and green(aqua?), oh have I mentioned that already? I hope to have it done by next winter. So I guess I do have some time to get it done. Right now I am very worried I am going to run out of yarn! I bought the yarn rather cheaply on eBay some time ago, and it's one of those discontinued yarns that KMart used to sell. It's a 60/40 wool/acrylic blend. It's in garter stitch so It should be rather warm.
4. a step above socks from Knitters. It's being knitted in blue Patonyle. I haven't done much and photos will come later.
I am very proud of myself as I started and completed a pig potholder tonight. All in a night's work.
It is for Chris' mum's birthday. It's not as nice as I had hoped it would be. My seaming skills leave much to be desired and the pig has lop-sided nostrils. I guess I can say it adds character. I used three strands of 4ply pink cotton held together and I made it larger than the pattern said. The finished size, excluding ears and legs) is 7.75 inches x 8.5 inches.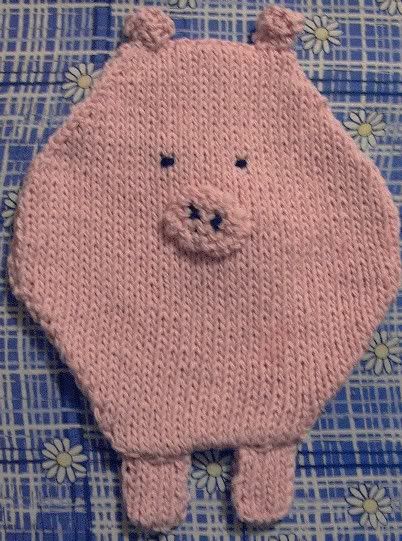 I received my second square from Thelma today for the BASIS exchange. I'll try to remember to take a picture. It's a pretty lacey square in a reddish brown wool. I'll have to get round to making another square for her soon.